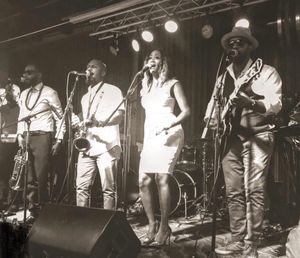 Sirius Co. feat. Ms. Kim & Scooby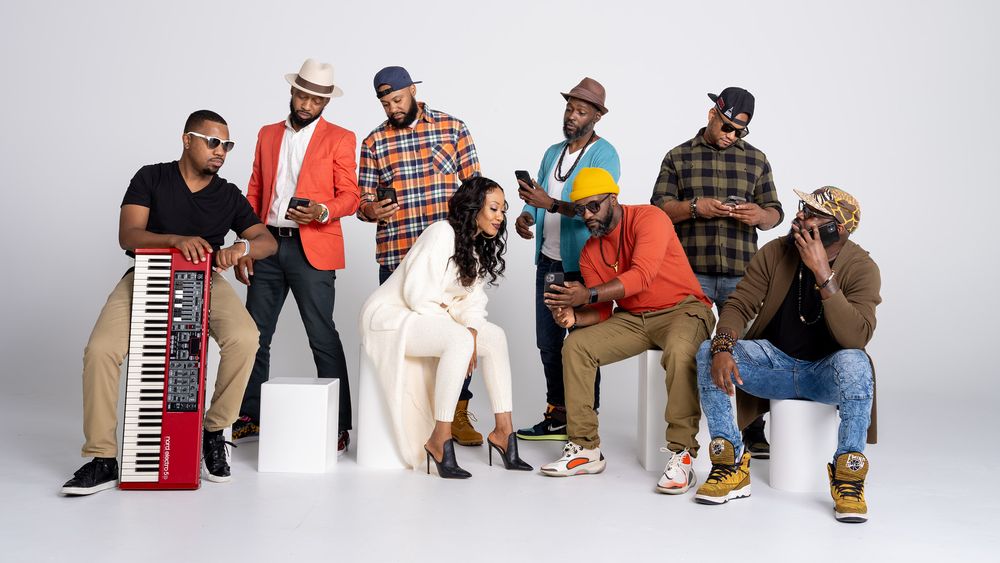 Introducing Sirius Co. feat. Ms Kim Michelle & Frank Sirius aka. Scooby. 
Ms. Kim Michelle: Kimberly "Ms. Kim" Michelle, is definitely a trend setter for female GoGo artist. In 1995, she made her way onto the GoGo scene with the infamous Wickedest Band Alive, Rare Essence. "Ms. Kim" performed with Rare Essence for years, where she made her footprint in GoGo. During her tenure with RE, she set a new high for women in GoGo, when she recorded Ashlee Simpson's "Pieces of Me". 
Frank Sirius aka "Scooby": As one of the lead singers for the trend-setting GoGo Band, L!SSEN, penned the "Godson of GoGo", and the motivating factor of many of L!SSEN's sellout performances all over the east coast, his soulful, heart pounding melodies and his smooth vocals can not be denied. 
Together, these amazing entertainers, nicknamed "The Dynamic Duo", have teamed up with an extremely talented group of musicians to form their own band and sound, soon to be discovered, as they embark on a career as a groundbreaking style of band, never before seen in GoGo. A combination of sounds from music such as, GoGo, R&B/Soul, Pop, and Hip Hop genres, this GoGo group is undoubtedly on the verge of stardom.
"

AFTER THAT PERFORMANCE, THEY'VE MADE SOME BELIEVERS. THIS GROUP DEFINITELY HAS WHAT IT TAKES TO BE GREAT"
— City Paper Washington, DC
Click File list for Band Stage Plot and Input List
Press Photos